I know, it's not that much but I'm totally happy that I read the two Nicholas Sparks books. I'm really happy about it!
Entgleist
by
Jane Breslin
My Review:
https://jeanyjanez.wordpress.com/2016/05/16/48-read-in-2016-entgleist/
https://www.amazon.de/Entgleist-Die-Macht-Breslin-Jane/dp/3945769248/ref=sr_1_1?ie=UTF8&qid=1464718203&sr=8-1&keywords=Entgleist+Jane+Breslin
Taschenbuch 12,80 Euro
https://www.amazon.de/Entgleist-Die-Macht-Jane-Breslin-ebook/dp/B01G2B7F8K/ref=sr_1_2?ie=UTF8&qid=1464718203&sr=8-2&keywords=Entgleist+Jane+Breslin
eBook 5,99 Euro
Broschiert: 300 Seiten
Verlag: SWB Media Publishing (16. Mai 2016)
Sprache: Deutsch
ISBN-10: 3945769248
ISBN-13: 978-3945769249
Inhalt:
"Was hat ausgefallenes Sexspielzeug mit einer Prostituierten zu tun? Inwieweit sind die drei Verdächtigen, ein angesehener Unternehmer, ein verkrachtes Genie und ein
Pornojunkie in diesen Foltermord verstrickt? Kaum hat Kommissar Pötzsch die Ermittlungen aufgenommen, werden existentielle Dramen an die Oberfläche gespült.
Weitere Morde, grausam und brutal, stellen ihn und seine Mannschaft vor eine schwere Herausforderung. Aber auch privat kommt Pötzsch nicht zur Ruhe. Ein Hund,
von seiner Frau zur Pflege aufgenommen, stellt die Nerven des Hundemuffels und ausgesprochenen Katzenliebhabers auf eine harte Probe."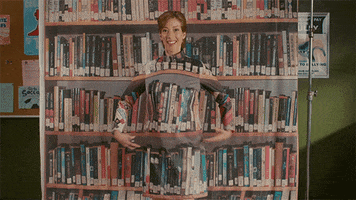 2.
See me
by
Nicholas Sparks
My Review:
https://jeanyjanez.wordpress.com/2016/05/16/49-read-in-2016-see-me/
Hardcover in english: 24,50 Euro
https://www.amazon.de/See-Me-Nicholas-Sparks/dp/1455520616/ref=sr_1_2?ie=UTF8&qid=1464718766&sr=8-2&keywords=see+me+nicholas+sparks
Paperback: 14,95
https://www.amazon.de/See-Me-Nicholas-Sparks/dp/0751549991/ref=sr_1_1?ie=UTF8&qid=1464718766&sr=8-1&keywords=see+me+nicholas+sparks
eBook: 9,12 Euro
Gebundene Ausgabe: 496 Seiten
Verlag: Grand Central Publishing (13. Oktober 2015)
Sprache: Englisch
ISBN-10: 1455520616
ISBN-13: 978-1455520619
Backtext:
See me just as I see you . . .
Colin Hancock is giving his second chance his best shot. With a history of violence and bad decisions behind him and the threat of prison dogging his every step, he's determined to walk a straight line. To Colin, that means applying himself single-mindedly toward his teaching degree and avoiding everything that proved destructive in his earlier life. Reminding himself daily of his hard-earned lessons, the last thing he is looking for is a serious relationship.
Maria Sanchez, the hardworking daughter of Mexican immigrants, is the picture of conventional success. With a degree from Duke Law School and a job at a prestigious firm in Wilmington, she is a dark-haired beauty with a seemingly flawless professional track record. And yet Maria has a traumatic history of her own, one that compelled her to return to her hometown and left her questioning so much of what she once believed.
A chance encounter on a rain-swept road will alter the course of both Colin and Maria's lives, challenging deeply held assumptions about each other and ultimately, themselves. As love unexpectedly takes hold between them, they dare to envision what a future
together could possibly look like . . . until menacing reminders of events in Maria's past begin to surface.
As a series of threatening incidents wreaks chaos in Maria's life, Maria and Colin will be tested in increasingly terrifying ways. Will demons from their past destroy the tenuous relationship they've begun to build, or will their love protect them, even in the darkest hour?
Rich in emotion and fueled with suspense, SEE ME reminds us that love is sometimes forged in the crises that threaten to shatter us . . . and that those who see us for who we truly are may not always be the ones easiest to recognize.
Deutsch:
Gebundene Ausgabe: 19,95 Euro
eBook: 14,99 Euro
https://www.amazon.de/Wenn-du-mich-siehst-Roman/dp/3453268768/ref=sr_1_3?ie=UTF8&qid=1464718766&sr=8-3&keywords=see+me+nicholas+sparks
Gebundene Ausgabe: 576 Seiten
Verlag: Heyne Verlag (8. März 2016)
Sprache: Deutsch
ISBN-10: 3453268768
ISBN-13: 978-3453268760
Klapptext:
Erkenne die Liebe. Erkenne die Gefahr.
Mitten auf einer einsamen nächtlichen Landstraße hat die 28-jährige Maria eine Reifenpanne. Ein Wagen hält, ein bedrohlich muskelbepackter Mann mit Schlägervisage steigt aus – und wechselt ihr freundlich den Reifen. Colin Hancock hat schon viele dumme Entscheidungen in seinem Leben getroffen und bitter dafür büßen müssen, eine Beziehung ist das Letzte, was er sucht. Doch so wenig Maria und Colin zusammenzupassen scheinen und so sehr sie sich auch dagegen wehren: Sie verlieben sich rettungslos ineinander. Aber ihnen droht größte Gefahr, denn ein finsteres Kapitel aus ihrer Vergangenheit holt Maria ein und lässt sie um ihr Leben fürchten. Werden die alten Dämonen alles zerstören, oder kann ihre Liebe Colin und Maria in der dunkelsten Stunde retten?
My review
https://jeanyjanez.wordpress.com/2016/05/24/1537
3.
Bookless
by
Marah Woolf
Taschenbuch: 9,95 Euro
eBook: 3,99 Euro
oder im Kindle Unlimited Abo kostenlos
Teil 1 der Bookless Trilogie
Taschenbuch: 312 Seiten
Verlag: Ina Körner; Auflage: 1 (14. August 2013)
Sprache: Deutsch
ISBN-10: 3000426140
ISBN-13: 978-3000426148
Inhalt:
BookLess. Wörter durchfluten die Zeit "Für Lucy besaßen Bücher eine eigene Persönlichkeit. Mal waren sie liebenswürdig und friedlich, mal störrisch und eitel. Einem Buch musste man auf behutsame Weise begegnen, damit es seine Geheimnisse preisgab. Nur dann ließ es den Leser in seine Welt." Rätselhafte Dinge ereignen sich in den unterirdischen Gewölben der Londoner Nationalbibliothek: Lucy entdeckt leere Bücher, deren Schrift verschwunden ist und deren Einbände zu Staub zerfallen. Viel schwerer wiegt jedoch, dass die Menschen diese Geschichten vergessen haben. Niemand erinnert sich mehr an sie – außer Lucy. Als die Bücher sie um Hilfe bitten und das Mal an ihrem Handgelenk ein seltsames Eigenleben entwickelt, steht Lucys Welt endgültig Kopf. Und dann schleicht sich Nathan in ihr Herz, und sie hofft, dass er sie mit dieser Aufgabe nicht allein lässt …
4.
Der Beobachter
by
Charlotte Link
My review
https://jeanyjanez.wordpress.com/2016/05/29/51-books-in-2016-der-beobachter/
Taschenbuch: 9,95 Euro
ebook: 8,99 Euro
https://www.amazon.de/Beobachter-Charlotte-Link/dp/3442367263/ref=sr_1_1?ie=UTF8&qid=1464721392&sr=8-1&keywords=der+beobachter
Taschenbuch: 652 Seiten
Verlag: Blanvalet; Auflage: 1. (Januar 2012)
Sprache: Deutsch
ISBN-10: 3442367263
ISBN-13: 978-3442367269
Klapptext:
Er beobachtet das Leben wildfremder Frauen. Träumt sich an ihre Seite, in ihren Alltag. Identifiziert sich mit ihnen und will alles von ihnen wissen. Als Beobachter. Auf der Flucht vor seinem eigenen Dasein, das aus Misserfolgen besteht. Nur aus der Ferne liebt er die schöne Gillian Ward. Die beruflich erfolgreiche Frau, glücklich verheiratet, Mutter einer reizenden Tochter, wird von ihm über die Maßen idealisiert. Bis er zu seinem Entsetzen erkennt, dass er auf eine Fassade hereingefallen ist. Denn nichts ist so, wie es scheint. Gleichzeitig schreckt eine Mordserie die Menschen in London auf. Die Opfer: alleinstehende Frauen. Auf eine rachsüchtige, sadistische Weise umgebracht. Die Polizei sucht einen Psychopathen. Einen Mann, der Frauen hasst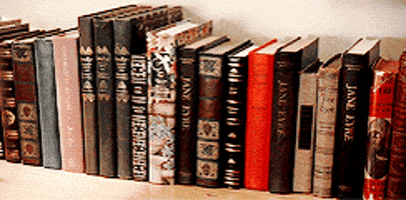 5.
Three week with my brother
by
Nicholas Sparks and Micah Sparks
My review
Paperback in english: 12,49 Euro
ebook: 6,99 Euro
https://www.amazon.de/Three-Weeks-Brother-Nicholas-Sparks/dp/0751538418/ref=sr_1_1?ie=UTF8&qid=1464722298&sr=8-1&keywords=three+weeks+with+my+brother
Taschenbuch: 368 Seiten
Verlag: Sphere; Auflage: New Ed (2. Februar 2006)
Sprache: Englisch
ISBN-10: 0751538418
ISBN-13: 978-0751538410
Taschenbuch: 9,99 Euro
eBook: 8,99 Euro
https://www.amazon.de/Nah-Fern-Nicholas-Sparks/dp/3453404793/ref=sr_1_1?ie=UTF8&qid=1464722985&sr=8-1&keywords=nah+und+fern+sparks
Taschenbuch: 500 Seiten
Verlag: Heyne Verlag (3. Mai 2006)
Sprache: Deutsch, Englisch
ISBN-10: 3453404793
ISBN-13: 978-3453404793
Voller Erwartungen machen sich Nicholas Sparks und sein Bruder Micah 2003 auf eine Weltreise. Was als Urlaub beginnt, wird schon bald ein bewegendes Eintauchen in die Erinnerung – in die dramatische Geschichte ihrer Familie, die durch den tragischen Tod der Eltern und der Schwester allzu früh zerrissen wurde. Diese außergewöhnlichen Memoiren bieten einmalige Einblicke in das Leben des Bestsellerautors.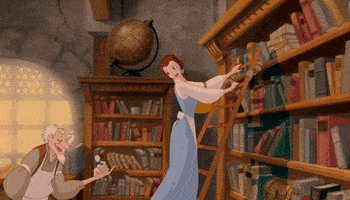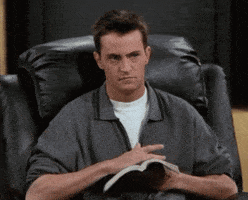 Ich habe mich wirklich gefreut, wieder eine neue Kurzgeschichte der Autorin gefunden zu haben. Ihre Vorgänger waren allesamt sehr spannend und blutig.
Dieses hier aber ist sogar noch ein bisschen besser (falls das überhaupt möglich ist) und konnte mich direkt von der ersten Seite an fesseln. Die Charaktere waren eher oberflächlich, aber für mehr war auch gar nicht Platz. In einer solchen Geschichte kommt es nicht um den Werdegang einer Figur an, sondern um das, was gerade geschieht. Natürlich noch 'wie man dazu gekommen ist', aber im großen und ganzen brauch ich keine Biographie. Dafür hat sie das Mystische sehr gut unterbringen können! Ein sehr gelungener Dreh. Das Ende ist überraschend.
Die Hüter der Pandora https://www.amazon.de/dp/B01DMZTGKY/ref=cm_sw_r_cp_apa_5lLtxb0T7EKF7
Wie man seine Eltern erzieht: Mein Katastrophen-Tagebuch https://www.amazon.de/dp/3760753531/ref=cm_sw_r_cp_apa_tpLtxbH2HG8XS
➡
Ein witziges Buch. Hab ich mit meinem Sohn gelesen.
Aber als Mutter finde ich, animiert es schon dazu, dass das Kind vielleicht weglaufen könnte, wenn etwas nicht so passt.
Daher 3/5
Ausführlich werde ich auf meinem anderen Blog, unter Kinderbuch, darüber berichten.